2021 Chrysler Pacifica In Killam, Alberta
2021 Chrysler Pacifica
Available At Cambell-Mclennan Chrysler
2021 Chrysler Pacifica For Sale at Campbell-Mclennan Chrysler
Campbell McLennan Dealership is the trusted Chrysler dealership in Killam, Alberta. We serve the region in Edmonton, Camrose, Wetaskiwin, and Wainwright. With all the information available about new models and all the various options that these vehicles can come, we're here to take some stress out of the buying process.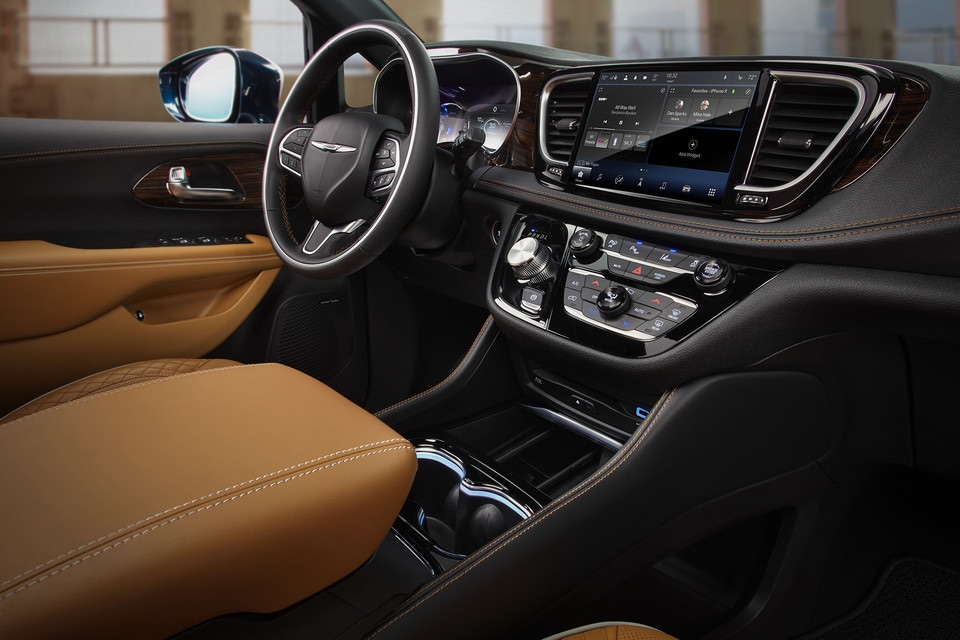 2021 Chrysler Pacifica Changes
The 2021 Chrysler Pacifica is an excellent choice for customers looking for practical vehicles with plenty of interior room. The Pacifica far exceeds most people's expectations regarding minivans, as it's stylish, modern, and mighty in addition to being spacious. For the 2021 model year, Chrysler has made significant changes. From the exterior, the Pacifica now looks much more athletic. Plus, there's a hybrid powertrain and all-wheel drive to consider. Now a 10.1-inch touchscreen with many available upgrades in terms of technology and the driver-assist features have been enhanced.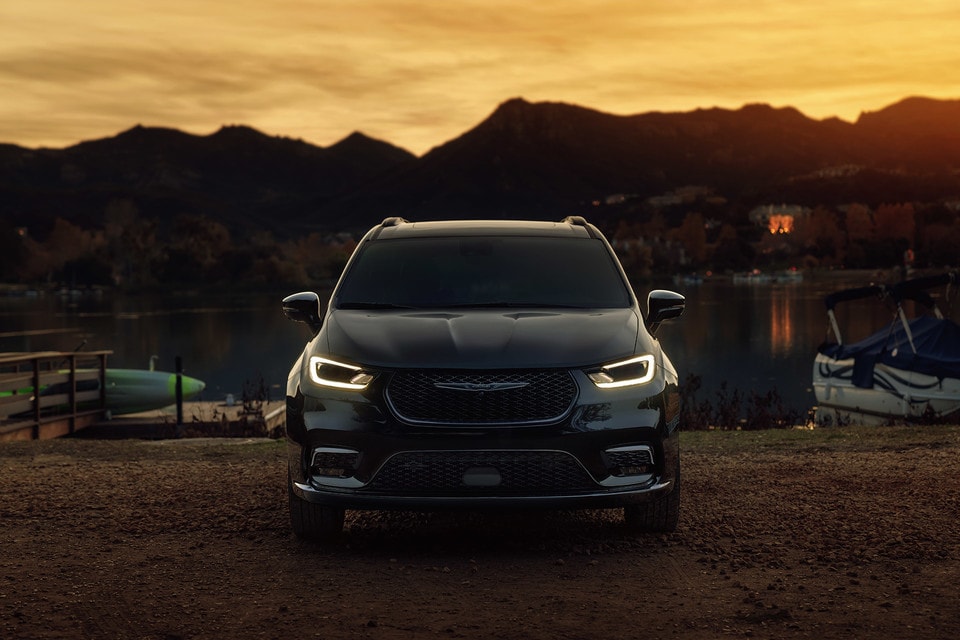 2021 Chrysler Pacifica Drive Options
Front-wheel drive is standard on the Pacifica, but an all-wheel drive is an option. Many people in our area would benefit from having an all-wheel-drive since it can significantly enhance traction when the roads are slippery. Right now, there's not a Pacifica Hybrid AWD, but perhaps we'll see that in the future.
Interior and Exterior Features
The Pacifica's three rows of seating are one of its major selling points. It can fit up to eight passengers, with the third row being extremely spacious. Chrysler's brilliant engineers have come up with a way for the rear seats to fold down completely flat. Opening up space and gives people a convenient way to haul more oversized items around town. Higher-end features are available, and they include quilted leather seats and second-row captain's chairs with extra paddling. Numerous storage compartments, a built-in vacuum cleaner, and up to 12 USB ports are also available. The UConnect 5 interface for the infotainment system is simple to use, and Amazon Alexa, Apple CarPlay, Wi-Fi capability, and navigation can all be taken advantage of for the driver. On the exterior of the van, chrome or black accents are available. A panoramic sunroof and hands-free tailgate are some of the extra elements that people have been impressed with in recent Chrysler Pacifica reviews.
Contact Campbell McLennan Today!
Contact us if you'd like to learn more about the 2021 Chrysler Pacifica. We will answer your questions and schedule an appointment. We have several financing options for you to consider, Apply for our online secure financing application for pre-approval through our finance centre. Whether you choose your finance or lease, Campbell McLennan Chrysler has options for you.
Make an Inquiry