2021 Ram 1500 For Sale in Killam, Alberta
2021 Ram 1500
Available At Cambell-Mclennan Chrysler
2021 Ram 1500 Classic For Sale at Campbell-Mclennan Chrysler
The 2021 RAM 1500 review is full of treats as this vehicle has become one of the most sought-after pickups in society today. This particular truck is ready for purchase at Campbell McLennan, the preferred Dodge Ram dealership in Killam, Alberta. Ever since the introduction of the 2021 Ram 1500 release date, this light-duty pickup has garnered plenty of attention from people of all ages. To find a Ram 1500 dealership near you isn't hard to do because Campbell McLennan serves the surrounding areas of Edmonton, Camrose, Wetaskiwin and Wainwright.
2021 Ram 1500 Overview
So, what's new for this half-ton pickup? Well, the 2021 RAM 1500 will offer cool options for its less-extreme models. Off-road pages in the cluster will now come standard as well as pitch-and-roll monitoring. RAM provides a new Head-Up display, and the rearview mirror is fully digital. This feature helps to control the truck's steering while in reverse. The Ram 1500 safety features will now come equipped with Forward-collision Warning and Pedestrian Detection, which are part of the brand's Advanced Safety Package. In addition to that, automotive consumers can expect a Limited Longhorn 10th Anniversary Edition. The RAM TRX trim will come equipped with a Hellcat-powered engine. New badging for the interior and exterior can also be expected.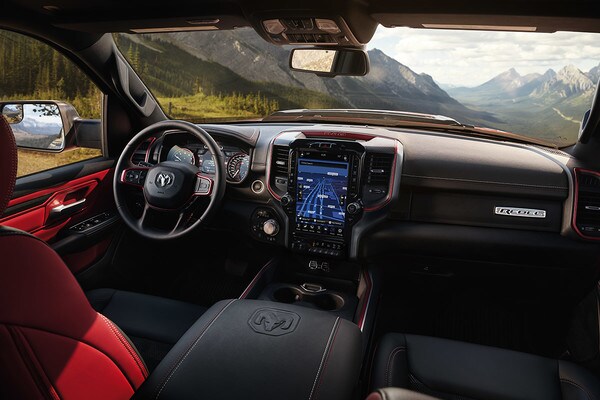 2021 Ram 1500 Reliability
This pickup truck is very reliable because it will come equipped with the best hardware. Its high-strength frame has been reinforced with steel, which can handle severe punishment. You can drive with confidence, knowing that you're surrounded by at least 100 safety and security features. The strength of its powertrain and hardware can be used to tow utility trailers as well as boats. The suspension system and brakes are well-tuned for better performance on the road.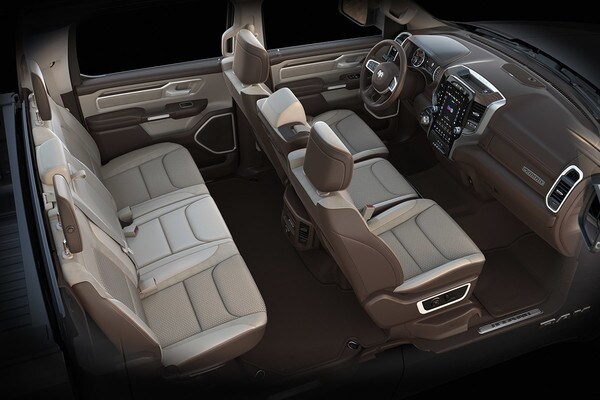 2021 Ram 1500 MotorTread Review
Did you know that the RAM 1500 has been presented as Motor Trend's Truck of The Year? This three-year win streak is proof of RAM's dominance and competitive edge. Motor Trend states that "This is the world's first go-anywhere super truck." The pickup class is also on full reset due to the new TRX model's release, which is faster than most sports cars.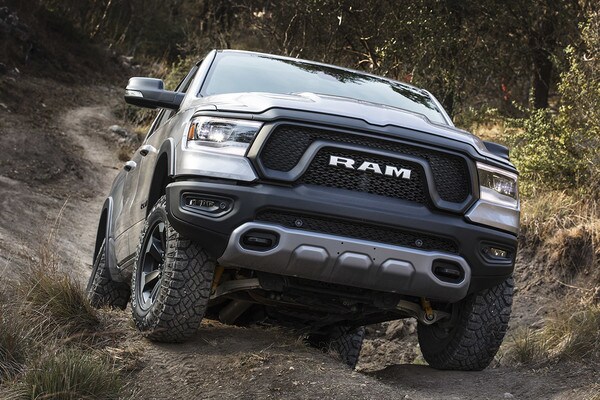 2021 Ram 1500 Engine Options
Power, strength and hybrid technology are built into the RAM 1500. The RAM's V8 engine can tow 5,783 kg with a maximum payload listed at 1,043 kilograms. The truck's diesel engine states that the 3.0-litre V6 can produce 480 lb-ft of torque. Four-wheel-drive is available for this engine for the ultimate traction and control. Numerous gas engines come in 3.6-and 5.7 litres and a monstrous 6.2-litre V8, which is supercharged to deliver 702 horsepower.
Financing Options
Contact Us if you have any questions or inquires about our new inventory of 2021 RAM 1500. Customers can fill out a financing application through our finance centre for pre-approval.
2021 Ram 1500 Inventory In Killam, Alberta
Ram 1500 Inventory In Killam, Alberta