Killam Rodeo Annual Pancake Breakfast Fundraiser where proceeds are donated to The Flagstaff Food Bank, while the BBQ Lunch proceeds went to the Hasting Coulee 4-H Beef Club.
Wes Campbell presenting the raised funds of $600 to the Flagstaff Food Bank and $629 to The 4-H Beef Club.
Hasting Coulee 4-H Beef Club Volunteers all ready to work!
Our hard working cooks. These volunteers sure know how to use a grill!
The room was filled with a tasteful aroma and lots of laughter!
We were blown away by the community support!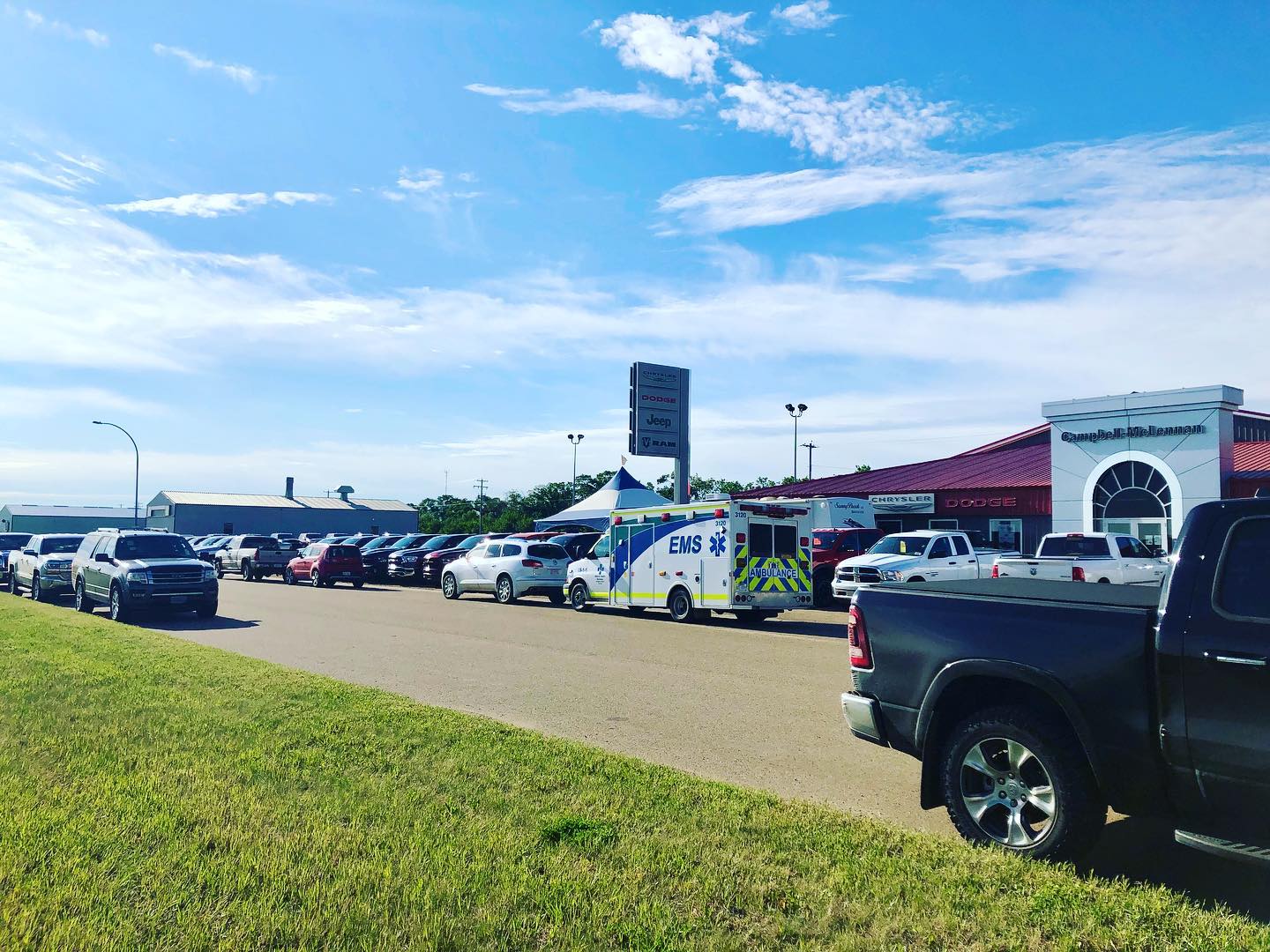 The streets and showroom were full!